On this day in 1949, Labour leader Jeremy Corbyn was born.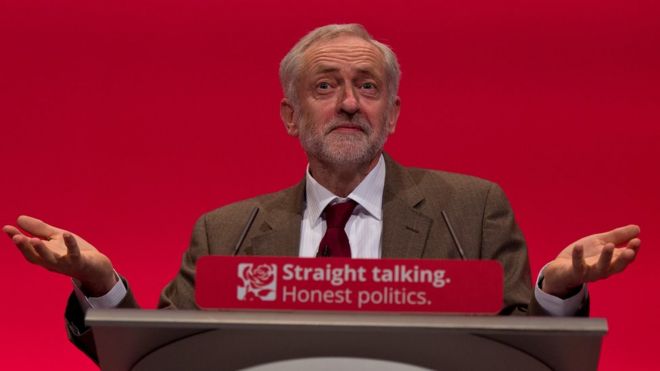 Corbyn has served as MP for Islington North for 34 years, primarily as a backbencher before running for the position of Labour Leader in 2015.
Born in Chippenham, Wiltshire, before moving to Shropshire, Corbyn became interested in politics from a young age actively participating in; local Labour Party activities, the Wrekin constituency Young Socialists, the League Against Cruel Sports as well as the Campaign for Nuclear Disarmament whilst at school, later becoming one of its three vice chairs. Returning to the UK after two years of voluntary service in Jamaica, Corbyn accelerated his political career, serving as an organiser of the National Union of Public Employees and the Amalgamated Engineering and Electrical Union before being appointed as a member of a district health authority in 1974, being elected to Haringey Council. Corbyn was elected as a member of parliament in 1983.
Corbyn's Labour career has been riddled with controversy and a tenacious commitment to causes. After campaigning against apartheid and serving on the National Executive of the Anti-Apartheid Movement, Corbyn was arrested outside South Africa House in 1984. Moreover, Corbyn received criticism alongside Ken Livingstone for receiving members of Sinn Fein mere weeks after the Brighton Hotel Bombing. Links between Corbyn and the IRA have been raised based upon a series of protests over the arrest of members to such an extent that MI5 opened a file on Corbyn as a potential threat to National Security in the 1990s. Further instances of extra parliamentary actions of Corbyn can be seen in his refusal to pay poll tax as well as his position as chairman of the Stop the War Coalition, formed to oppose war in Afghanistan.
Internal parliamentary actions of Corbyn further reflect the dogmatism of his political philosophy; between 1997 and 2010, Corbyn was the Labour MP who voted most times against Whip instruction whilst in 2005 Corbyn was considered to be the second most rebellious MP of all time as well as consistently being the most rebellious MP between 1997 and 2010, defying the party whip 428 times.
In light of such a record it was somewhat of a surprise when Corbyn announced his bid for Labour leadership in 2015. Despite receiving the lowest number of nominations of any prior Labour leaders, Corbyn beat Shadow Home Secretary Yvette Cooper, Shadow Care Minister Liz Kendall and Shadow Health Secretary Andy Burnham to the position with 59.5% of first preference votes in the first round of voting. The majority achieved of 40.5% was larger even than that of Tony Blair in 1994 providing a context whereby a leader was elected by the biggest membership mandate yet the smallest mandate amongst Labour MPs.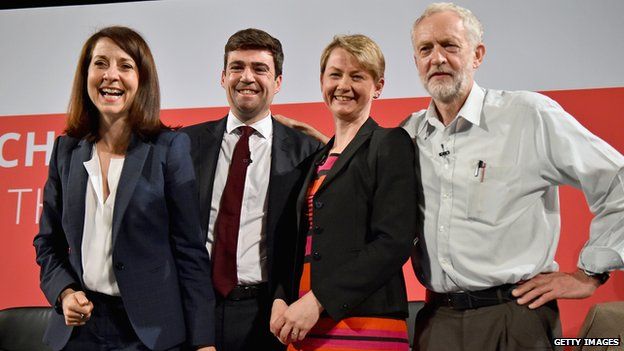 "This decision is in response to an overwhelming call by Labour Party members who want to see a broader range of candidates and a thorough debate about the future of the party. I am standing to give Labour Party members a voice in this debate"

– Jeremy Corbyn
Upon victory at the leadership election, Corbyn has faced a party at times fragmented along ideological divisions however Corbyn consolidated his mandate in 2016 after a vote of no confidence was brought against him (172 to 40) following the perceived failure of Corbyn's campaigning commitment in the EU referendum. Corbyn was re-elected as leader, gaining 61.8% to Owen Smith's 38.2%.
Looking forward, Corbyn has produced a progressive manifesto, reintroducing concepts of nationalisation as well as the removal of tuition fees. Read the manifesto in full below:
http://www.labour.org.uk/page/-/Images/manifesto-2017/Labour%20Manifesto%202017.pdf